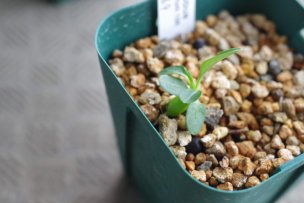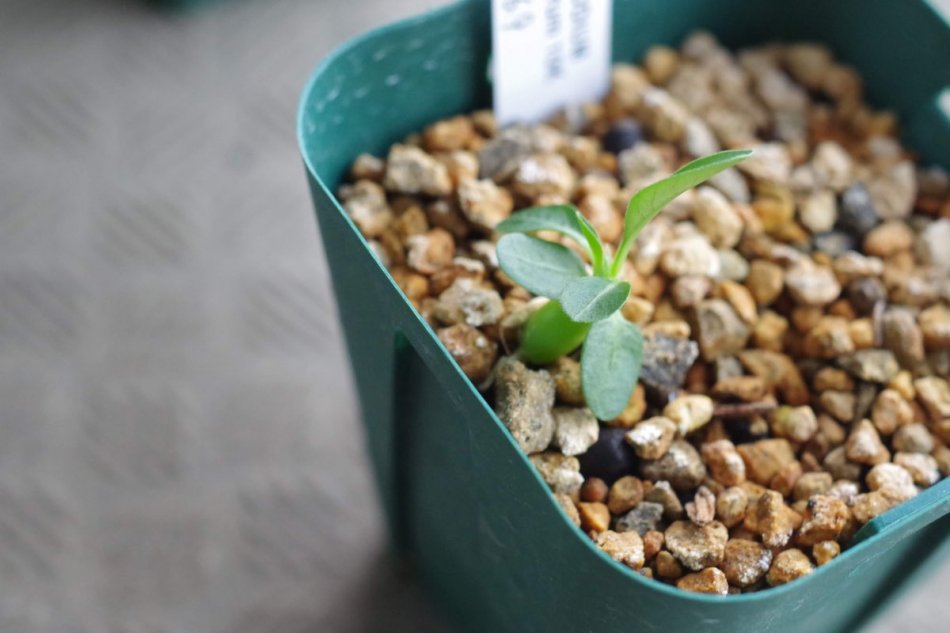 The seeds of Pachypodium densiflorum, native to Madagascar, were sown in 2019. It introduces the growth record of Pachypodium densiflorum from the seedlings, how to grow it, and so on. In fact, the fruit of Pachypodium densiflorum was successful for the third time.
growth record of Pachypodium densiflorum from the seedlings
Since we imported Pachypodium densiflorum seeds from overseas, we tried to grow Pachypodium densiflorum from the seeds. Actually, it was the third fruit, and I purchased the seed from an overseas site in the past two times, but it did not go well once because it did not germinate or it was done by mold. This time, I'm going to grow up somehow… I'm looking forward to growing.
Preparation of soil
When Pachypodium is produced, I do not replant it for several years, so I use a normal culture soil.Mix a little of the original fertilizer in the soil for good draining.
An airy environment that is exposed to direct sunlight for about 1-2 hours in the morning. It is managed by the waist water, and the wrap etc. are not attached.
The middle of the photo is Pachypodium densiflorum. Other Pachypodium seeded at the same time have a fairly high germination rate, but only Pachypodium densiflorum is just a little germination of one strain. I'm glad that I've failed twice in the past, but it's a germination that doesn't seem to be very energetic….
Pachypodium densiflorum about two months after sowing. Four leaves are developing. The germination phase has been successfully over and has stabilized. I have stopped the waist water since this time.
It's a hot summer, but it's growing. I manage it in a place where direct sunlight is exposed for about two hours in the morning. Be careful not to wither water. When the minimum temperature drops below 15 degrees, i'll take it in.
In winter, I completely had deciduous leaves. Look at the state of the trunk and give water if the trunk seems to be dented. I also sometimes spray watering.
Accident that defeats Pachypodium densiflorum, which is only one precious strain in a variety of fruit bowls around November for some reason… Is it not compatible with Pachypodium densiflorum?
こちらも合わせてどうぞ